Why Upgrade Your Website?
Responsive web design (RWD) is a web design approach aimed at designing sites to provide an optimal viewing experience for your audience —easy reading and navigation with a minimum of resizing, panning, and scrolling—across a wide range of devices (from mobile phones to desktop computer monitors).

Our clients prefer responsive web design because content that lives on one website, and one URL is much easier to interact with, rather than needing to manage content that lives on a separate mobile site.
Google recommends responsive web design, it allows one website to provide a great user-experience across many devices and screen sizes, and it also makes managing your SEO strategy easier. For these reasons, responsive web design is the best option for your SEO strategy.
Cool Life CRM has seen our clients realize increased activity, which feeds the CRM and sales pipeline by recipient's viewing and responding to communications on tables and mobile devices. With the increasing use of portable devices, a Responsive Website Design is essential to improving your prospects' opinion at the time they desire the information.

Our system provides content management, Search Engine Optimization functionality, and menu builder tools that allow clients to update quickly, build and grow their website.

Professional Website
Cool Life CRM Pro will create and maintain a professional, mobile-friendly, fully responsive, and search-optimized website.
Your website can be viewed on any screen, any size, anytime. We provide you a Responsive Website design. Expect all the benefits expected of a full, professionally built, flushed out website without any of the risks that many developers take, of being unviewable because of complicated, outdated code. Once your website is up and running, the last thing you want to hear is that you need to call up your "web guy" and have them fix something. With responsive technology and content under your simple control, it is going to look just how you desire and expect, no matter what device your customers use.
Download - What Is A Responsive Website?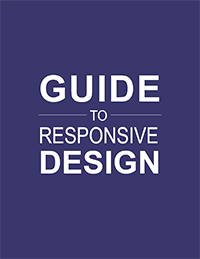 Responsive design is a particular way of designing websites that takes into account the various platforms on which a website is viewed.
If you have a responsive website, then your website will look great on any device - PC, tablet, mobile phone, etc. If you don't have a responsive website, then your page may load slowly or be hard to read and navigate, and based on Google's new requirements, your website will not be recognized as mobile-friendly, which accounts for greater than 50% of website searches.
Learn more about what responsive design is, why it's essential. Download our whitepaper.